Do you know Turron d'Alicante? As winter wraps the Spanish landscape in its cool embrace, Turrón de Alicante comes to warm hearts and palates with its sweet delicacy, where crunchy almonds meet the sweetness of honey. Let's dive into the sweet world of this confectionery with deep roots in spanish tradition and celebration.
Texture that tells a story
Turrón d'Alicante offers a surprising play of textures on the palate, ranging fromcrunchy to subtly crumbly. The almonds, the stars of this confectionery, are roasted to perfection to reveal a depth of flavour and robustness that contrasts harmoniously with the sweetness of the honey. Each bite is a textural exploration, where hard and soft intertwine in a delicate dance.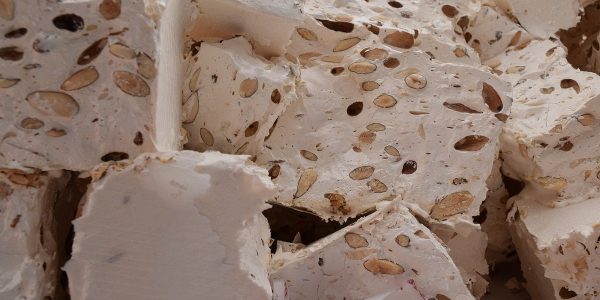 A Taste Steeped in Tradition
The flavor of Alicante Turrón is a tribute to authenticity and Spanish history. Honey lends a syrupy, enveloping sweetness, while almonds impart a rich, earthy taste that is both comforting and familiar. Together, they create a symphony of flavors that is both sumptuous and deliciously down-to-earth.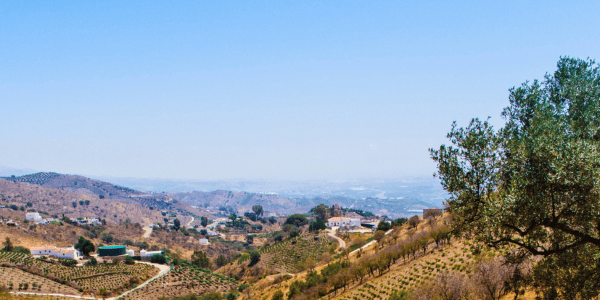 The secrets of its manufacture
Turrón's production method plays a crucial role in its final taste profile. The honey is carefully heated before the roasted almonds are added. The mixture is then beaten with egg white to obtain this airy, crunchy texture. This delicate balance between the sweetness of honey and the crunch of almonds is achieved using techniques that have been refined over generations.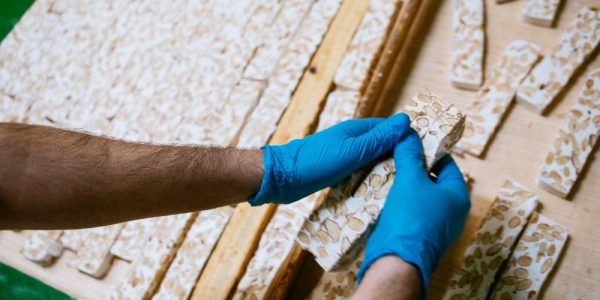 The Culinary Influence of Turrón d'Alicante
Chefs around the world use Turrón d'Alicante as a source of inspiration to create new dishes and desserts. Its crunchy texture and bittersweet flavor provide a rich breeding ground for culinary innovation, bringing a touch of Spain to tables around the world.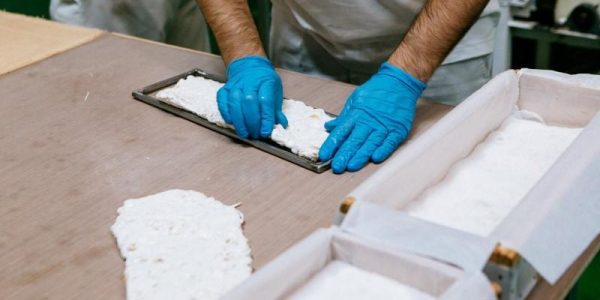 What about your experience with Turrón d'Alicante? How has this confection brightened up your parties and celebrations? Join us in this celebration of the senses and share your favorite stories, recipes and moments related to this Spanish delicacy.